406-996-1440
We offer an extensive list of services for auto detailing Helena, MT.
Please call to cancel or change your appointment.
We are ©Rightlook Certified in vehicle detailing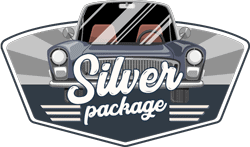 Car or Truck: $125
Hatchback or Wagon: $150
SUV or Van: $170
Wash vehicle exterior
Wipe door jams
Vacuum interior
All-purpose interior SPOT clean and steam
Extract/Shampoo CARPETS ONLY! (MATS & SEATS NOT INCLUDED!)
Dressing on DASH ONLY!
Spray Carnauba Wax (30 days of protection)
Dress Tires
Clean windows inside and out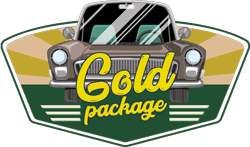 Car or Truck: $225
Hatchback or Wagon: $250
SUV or Van: $270
Silver Package Plus:
Exterior carnauba paste wax (3-6 months of protection)
All-Purpose ENTIRE interior clean and steam
Extract/Shampoo SEATS, FLOORS, MATS
Dress ENTIRE vehicle interior
More time detailing vehicle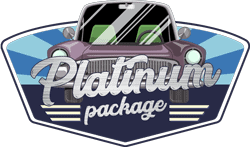 Car or Truck: $325
Hatchback or Wagon: $350
SUV or Van: $370
Gold Package Plus:
3 Stage exterior paint protection: Compound, Polish, Sealant (9-12 Months of Protection)
Leather Condition or Fabric Protectant on seats
Floor Mat Rejuvenation
More time spent on detail to get our highest quality results
*Interior Details… For heavy soiled vehicles a Vapor technician will consult with you at the time of check-in. If your vehicle is considered heavy-soiled – he will then give you an accurate price quote to get your vehicle VAPOR CLEAN.
Questions & Answers 
How long does a detail take?

Detail Packages all vary but take an average of 2-4 hours depending on the size, and condition of the vehicle. Some Add-On Services can take up to an extra hour. We do expect to keep the vehicle for the majority of the day. We will get the vehicle back to you by close of business on the same day.

Can I drop off my car the night before or early in the morning before my scheduled appointment?

Yes, Vapor Detailing has a red dropbox you can leave the vehicle keys in. Please park the vehicle in front of the building facing Last Chance Gulch and leave the keys in dropbox and fill out the form and leave it in the vehicle. One of the detail technicians will call with any questions about the vehicle.

When can I replace my floor mats?

Please wait to replace floor mats until the carpet is completely dry. Vapor Detailing has provided a white floor mat for the driver to keep the carpet clean as it's dry's.